PORTFOLIO
Voulez-vous ajouter une touche d'humour à vos publications ? Augmenter la fréquentation de votre site Internet ?

Je suis à votre disposition ! Mes tarifs sont raisonnables.

. Journaux, magazines, bulletins

. Cartes de souhaits sur mesure

. Sites Internet ou Intranet

. Présentations

. Affiches

Would you like to add a touch of humor to your publications? Increase the number of visitors to your website?

I'm available and my rates are reasonable!

. Newspapers, magazines, newsletters

. Personalized greeting cards

. Internet or Intranet sites

. Presentations

. Posters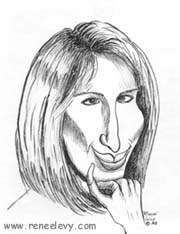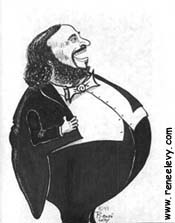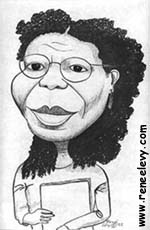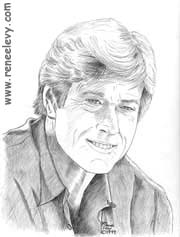 Je fais des caricatures, comme celles de Barbra Streisand, Pavarotti et Whoopi Goldberg ci-dessus, ainsi que des portraits, comme celui de Robert Redford.
I draw caricatures, like the ones of Barbra Streisand, Pavarotti and Whoopi Goldberg above, as well as portraits, like the one of Robert Redford.
Je crée également des cartes de souhaits sur mesure, comme ce dessin pour Halloween en deux parties.
I also create made-to-measure greeting cards, like this two-part Halloween drawing.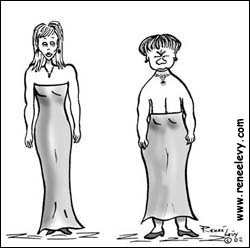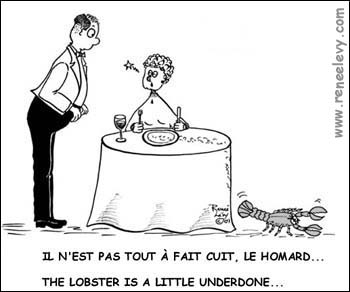 Je fais aussi beaucoup de dessins humoristiques sur le travail, la vie en général, les animaux, la politique, etc.
I have done a lot of cartoons on a variety of subjects such as the workplace, life in general, pets, politics, etc.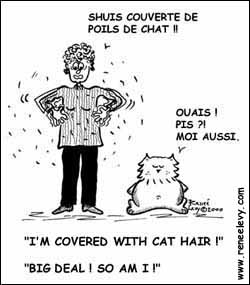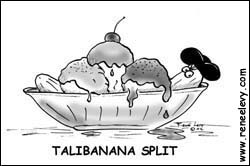 Je suis à votre disposition pour créer des dessins drôles adaptés à vos besoins.
I'm available to add a touch of humour taylored to your specific needs.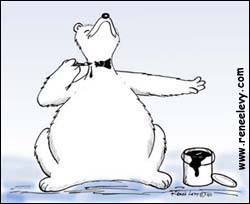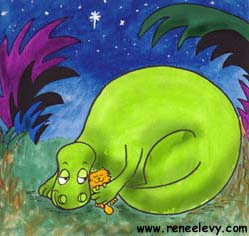 J'illustre aussi des livres d'enfants.
I also illustrate childrens' books.
Voyez mes autres caricatures ainsi quelques dessins en archives. N'hésitez pas à communiquer avec moi si mon travail vous intéresse.
Don't miss my other caricatures and cartoons. Contact me if my work is of interest to you.
Accueil | Dessin du jour | Le grand verglas | Dessins sérieux | Qui suis-je ? | Liens | Acheter
Home | Toon of The Day | The Big Ice Storm | Serious Drawings | Who Am I? | Links | To Buy